(WAki International Media Center 15th December) Mahasayama Sutta Online Course Completion Ceremony was held on 26th November 2021 through Zoom, we were honoured to have Sangha members from 7 countries, namely, Germany, Norway, Sweden, England, Singapore, USA and Netherlands to witness and give blessing to the participants who had completed the course successfully.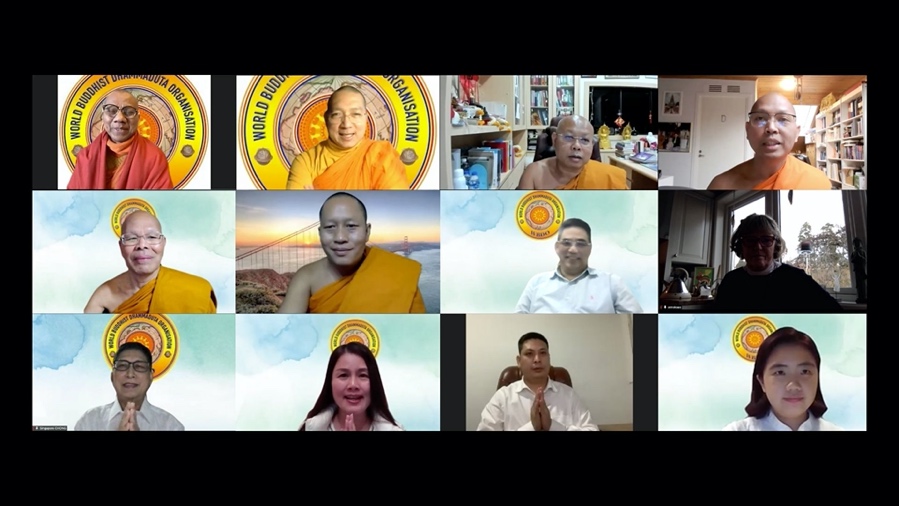 There was a total of 29 students from 9 countries, namely, Malaysia, USA, China, Singapore, Thailand, Myanmar, Cambodia, Indonesia and Philippines, who learned to recite the Mahasayama Sutta from Venerable Chao Khun Laow within 3 months through Zoom. In the first month, the student learned how to read the stanzas of the sutta and understood the meaning of the sutta. Venerable Chao Khun Laow guided and taught the students how to chant line by line by repeating after him. In order to let students able to recite the sutta, Venerable Chao Khun Laow also assigned homework for students to do during the week.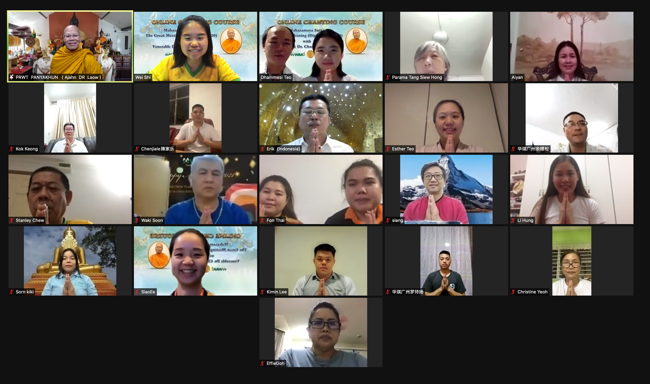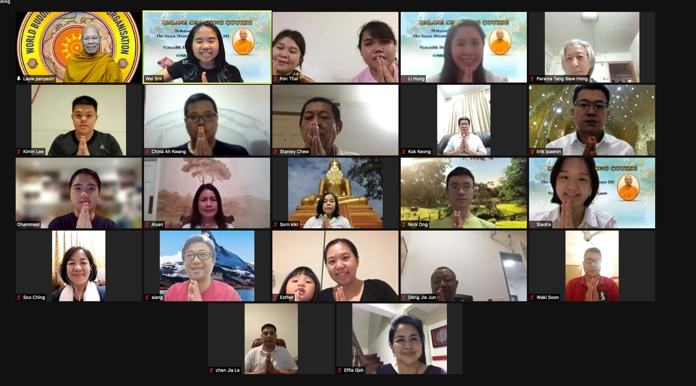 Although they came from different countries and with different accent, Venerable Chao Khun Laow teached patiently and students learned and practiced with consistently to make the good progress from do not understand the meaning of the sutta turn to understand and able to chanting the sutta. In addition, chanting also leads us to be able concentration and calm of mind.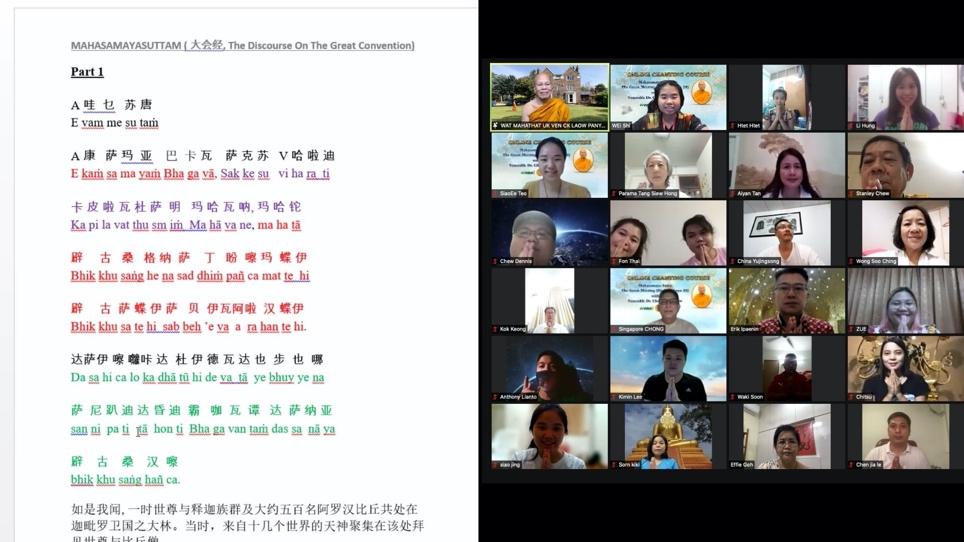 We are so glad and honoured to have Venerable Chao Khun Phravimol from Norway, Venerable Chao Khun Phrapanyadhammawithet from Singapore, Ven Chao Khun Phravitet Punyaporn from Sweden, Phramaha Anusak from Germany to take time to witness the completion ceremony with the students. They are so happy and congratulated all the students for completed the course and gained the dhamma knowledges, hopefully the students will continue to learn further and read the buddhist scriptures to put Dharma in their daily life.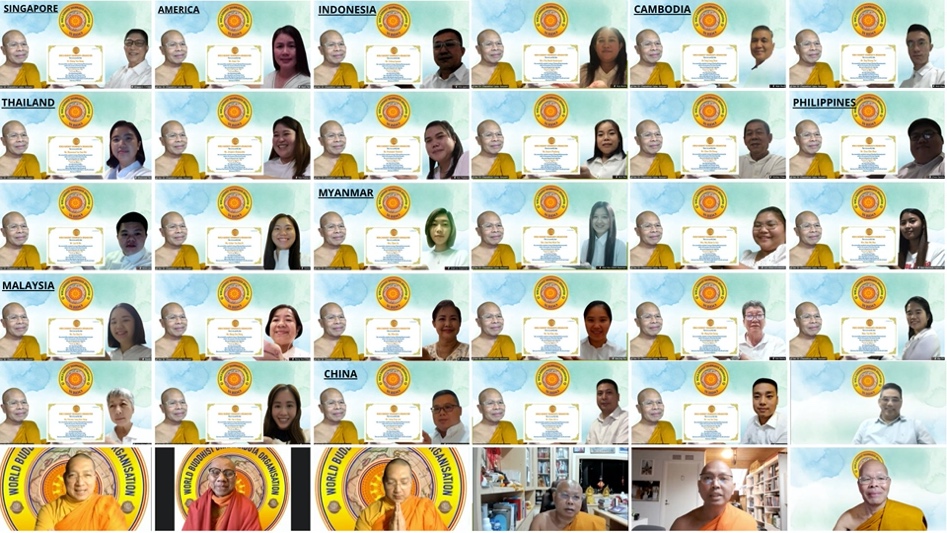 Penafian: Artikel ini diterbitkan semula dari media lain. Tujuan mencetak semula adalah untuk menyampaikan lebih banyak maklumat. Ini tidak bermakna laman web ini bersetuju dengan pandangannya dan bertanggungjawab ke atas keasliannya, dan tidak menanggung tanggungjawab undang-undang. Semua sumber di laman web ini dikumpulkan di Internet. Tujuan perkongsian adalah untuk pembelajaran dan rujukan sahaja. Sekiranya terdapat pelanggaran hak cipta atau harta intelek, sila tinggalkan mesej.